Viet An Architecture & Construction Co., Ltd. (Vacons) was established in 2012, operating in the field of design, architecture, and construction of offices. Through more than 10 years of development, with the strengths of people, technology, and flexibility in capturing the trends and customer's demand, Vacons has demonstrated its capability and reputation in the field of Design and Construction office projects with leading business partners.
Vacons with a strong foundation and with a staff of excellent, professional, passionate, enthusiastic, and constantly innovating and creative. Over the past 10 years, Vacons has connected and cooperated with over 500 partners, domestic and foreign investors, and at the same time made a mark in a series of large-scale office projects in various fields such as manufacturing, FMCG, finance, media, energy, digital technology, etc…
For Vacons, each project has its own nuance, expressing the spirit and culture that customers aim for. Therefore, in addition to listening and understanding the essential needs of customers, Vacons' designers and architects are also very knowledgeable about materials and accompanying equipment to maximize benefits and ensure progress for customers.
Vacons is especially proud to be a unit that has successfully completed many typical, large-scale office projects that meet international standards such as One Mount Group, Publicis Group, Tyme Digital, KVB, Yamaha, Jaccs, Omron, Lavie, Aqua, Supperwind, etc… and famous buildings over the whole country such as Deutsches Haus, Bitexco, Centec, Etown Central, Sonatus, Waseco, Lim 2 & Lim 3, Oal, HBG, Sofic, Worc2, etc…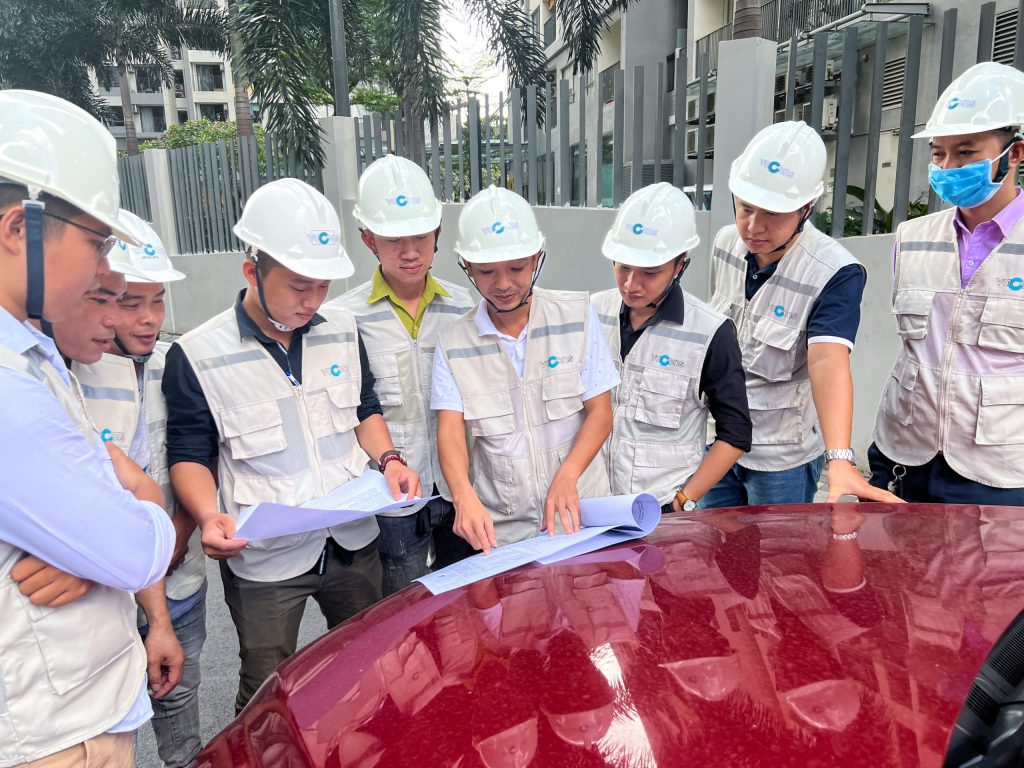 By rising and growing constantly along with the achievements that have been confirmed and verified through many large-scale projects of top quality, Vacons is honored to be awarded the Top 10 Vietnam Leading Brands 2022 with many typical titles and certifications such as ISO, Green Certificate, etc…
Vietnam Leading Brands 2022 is an award organized by the Vietnam Union of Enterprise Development Sciences to select excellent businesses and leading brands in the fields and industries trusted by consumers nationwide. Thereby enhancing the competitiveness of enterprises in the domestic and international markets.
Receiving the Vietnam Leading Brands 2022 Award is an honor and a proud achievement for Vacons. It is not only a meaningful motivation to increase enterprise value but also creates conditions for Vietnamese businesses including Vacons continue to create more values for businesses and the communities as well as affirm a steady foothold in the domestic market, enhancing the advantage when developing the brand to the world market.